Be-building
2009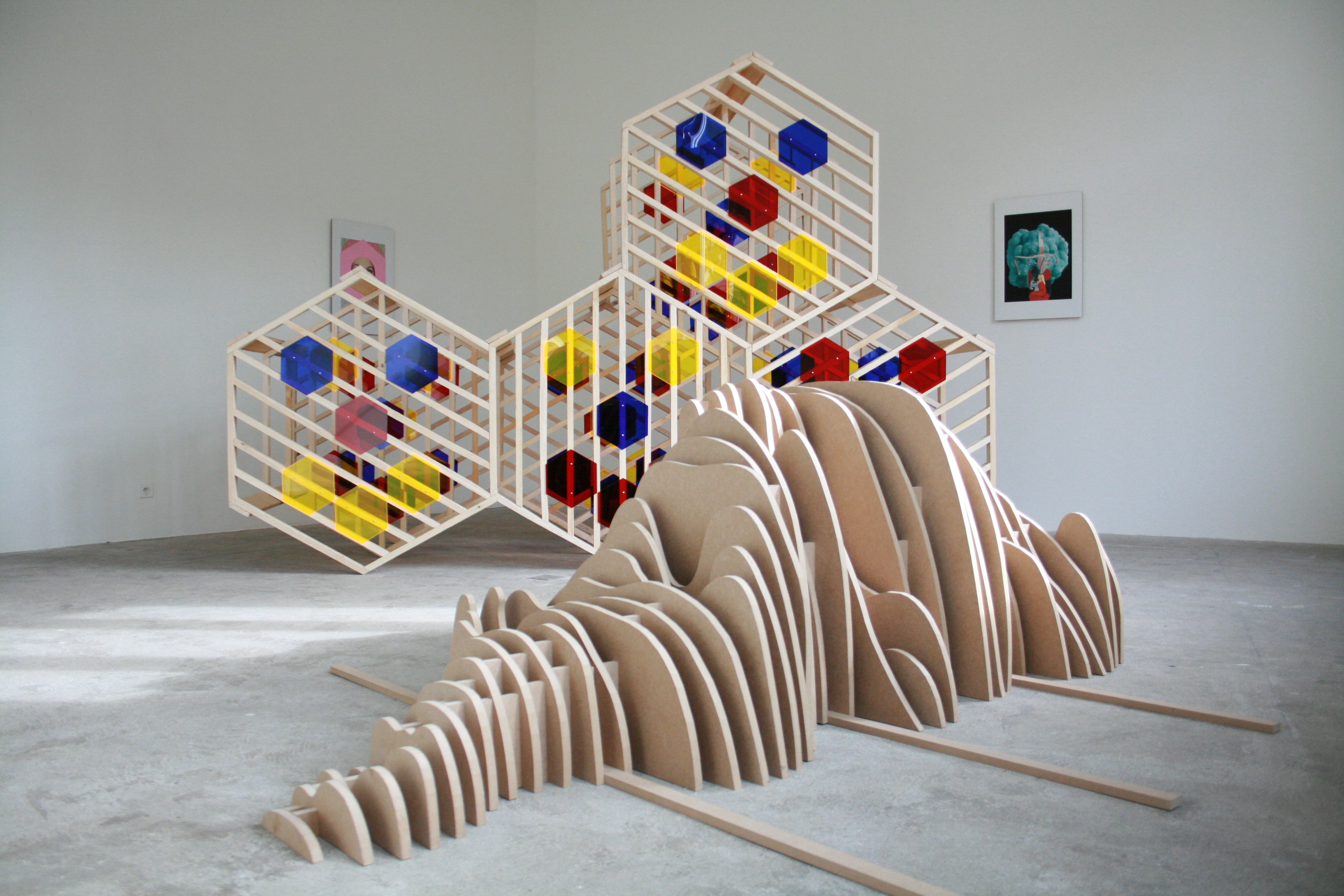 Be-building
2009
Wood, MDF, Plexiglass, collage
Dimensions variable
Courtesy Nicolas Krupp Gallery Basel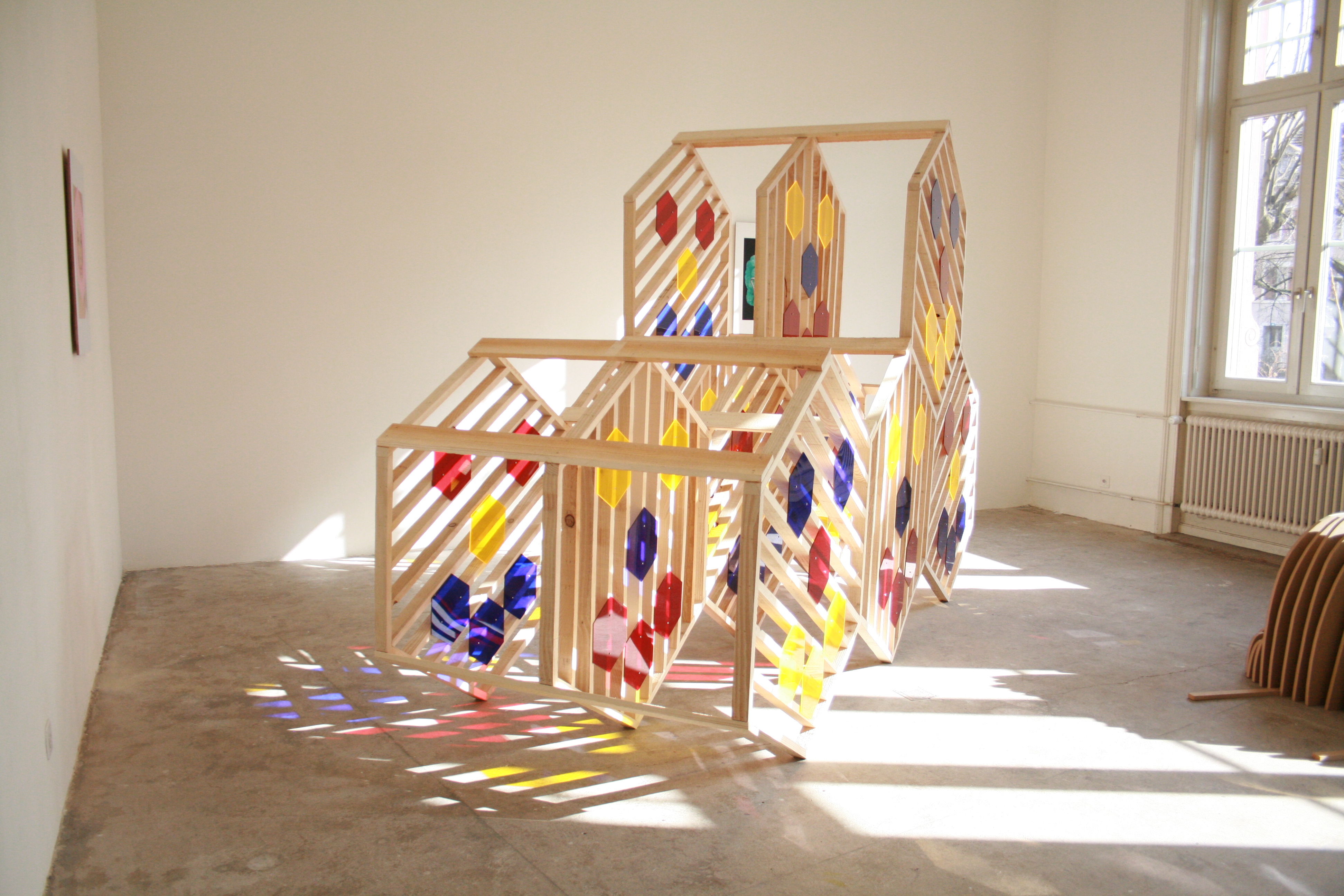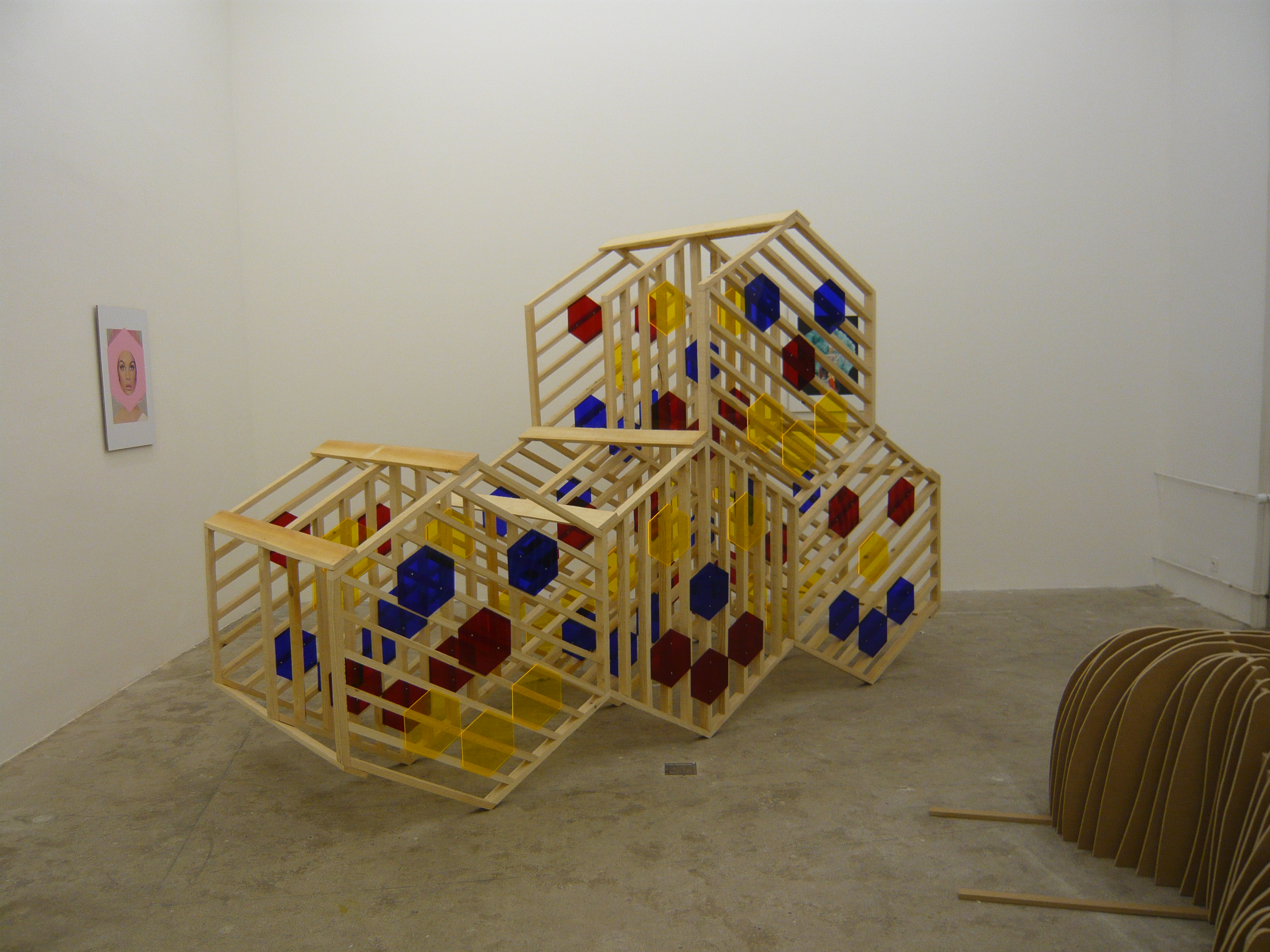 Unité d'habitation
Marseille
Rene Burri
Magnum Photos
1959
The idea of transforming, or better still, expanding space is closely linked to the idea of the mobile house. The intrinsic mobility of the house-object that is transported from one place to another suggests that the object in fact depends on two conditions, movement and repose, with their differing requirements.
Alberto Rosselli, Mobile House, Italy: the new domestic lanscape, The Museum of Modern Art, New York, 1972.
I do not know what geometrical form broke up the rays of light to make a spectrum so that, therefore, the city was pervaded by a silent irradiation of red, orange, yellow, green, blue, indigo and violet, well separated, crossed by many thin black lines.
Frank S. Stuart in: City of the bees. 1949.
Be-building
2009
collage on paper
42 x 29 cm
Courtesy Nicolas Krupp