Geometrical long-awaited apparitions


Geometrical long-awaited apparitions
2005
Peinture murale, aluminium
Installation permanente
Via A. Vanoni 19, Lugano (Suisse)
Arch. Tibiletti et associés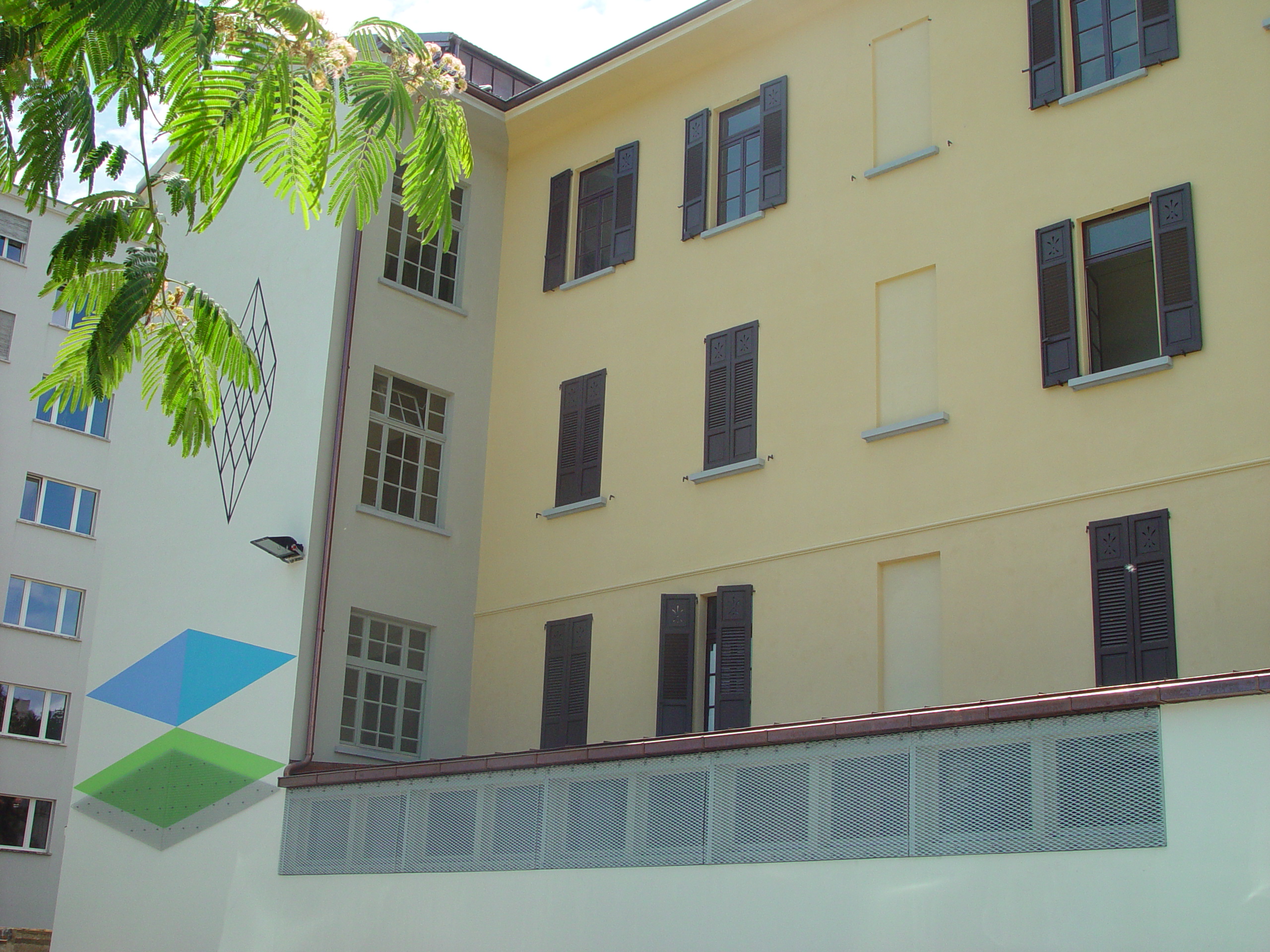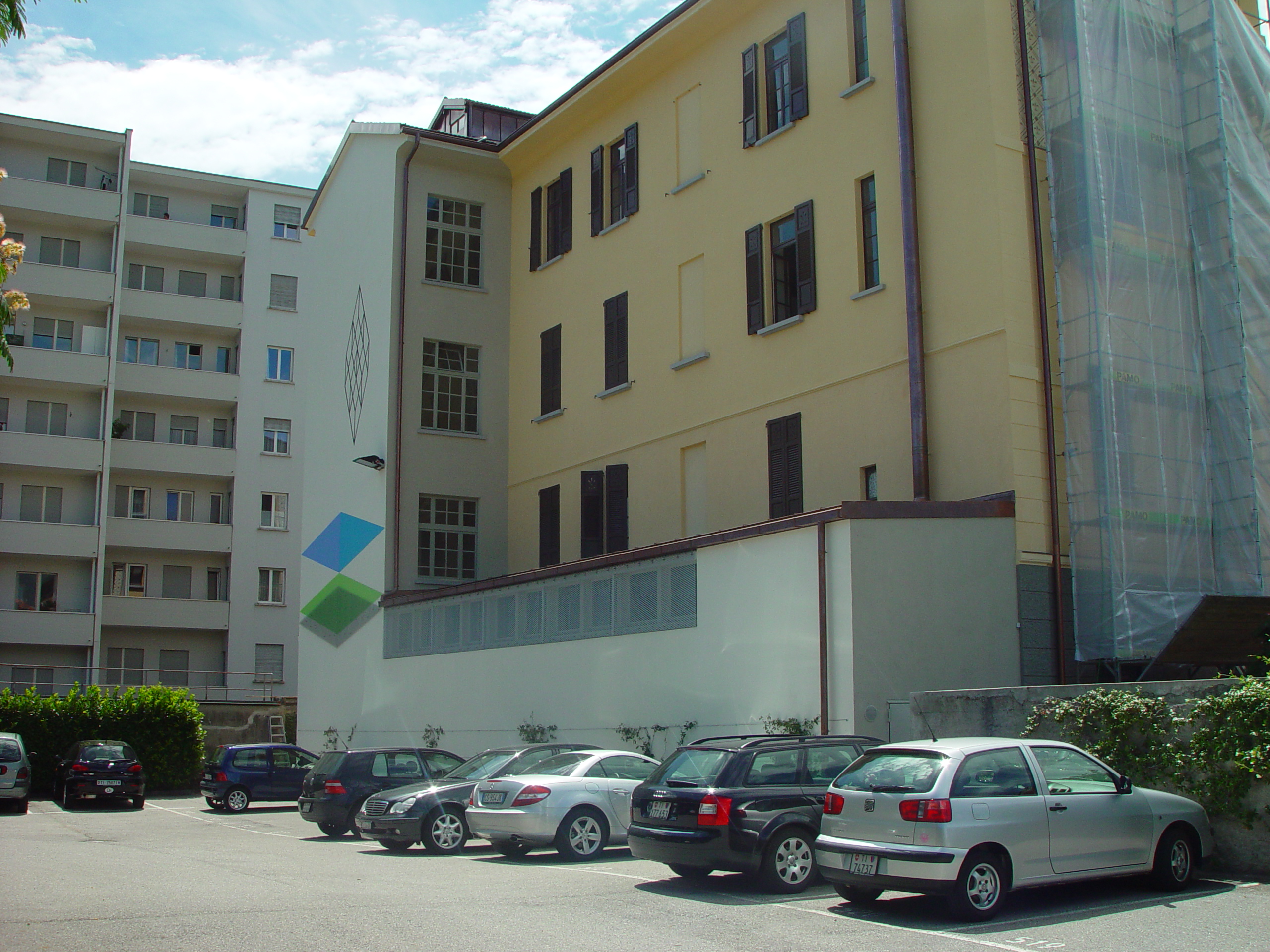 Geometrical long-awaited apparitions
2014
Peinture murale, aluminium
Installation permanente dans un ensemble immobilier privé Via A. Vanoni 19, Lugano (Suisse)
Arch. Tibiletti et associés
" …Thus geometry appears, the first character in our parable. The square block is the first and last act in the history of architectural ideas, as the intersection of the relationships between technology/ sacredness/utilitarianism, between man machine rational structures and history." Superstudio 1969

Geometrical long-awaited apparitions
2005 et 2014
Peinture murale, aluminium
Installation permanente
Via A. Vanoni 19, Lugano (Suisse)
Arch. Tibiletti et associés.

La surface de la façade est utilisée comme une page vierge sur laquelle déployer un projet artistique en lien avec l'architecture. Précisément, le dessin décrit un projet architectural resté au stade de projet potentiel, sorte d'utopie à construire.

Dix ans après la première intervention, l'ensemble immobilier est équipé d'un ascenseur: l'artiste est invité à repenser Geometrical long-awaited apparitions, à partir de ce nouvel élément. La ville ne se renouvelle jamais par tabula rasa mais elle mute au gré de palimpsestes, son histoire se superpose par couche translucide; une géologie architecturale.