Ikebana Arrangement


Ikebana Arrangement
2013
foamboard, printed vinyl, plywood
226 x 200 x 195 cm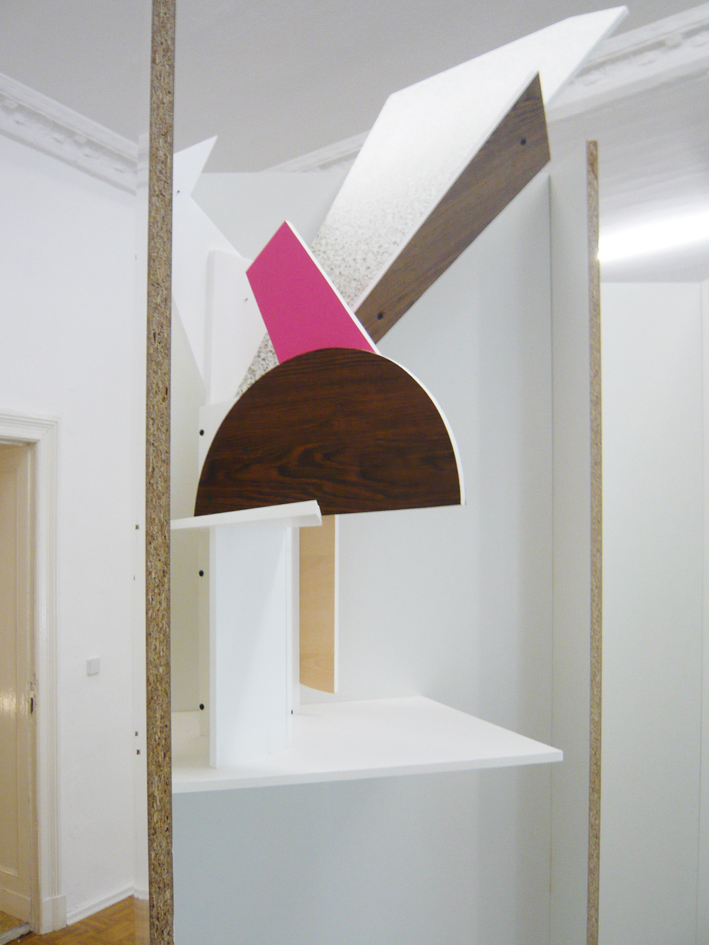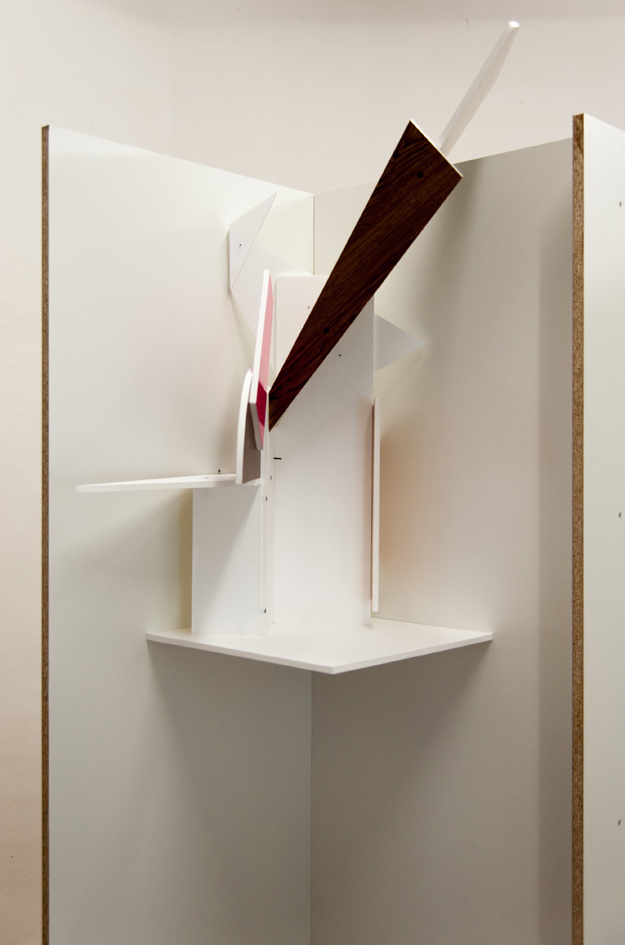 (n)on site
Curated by Elisa R. Linn & Lennart Wolff
Kmtemporaer
Berlin
2013

with : Rick Silva, eteam, Yuichiro Tamura,
Trevor Lloyd, Simon Deppierraz, Nicolas Boillot, Stefan Riebel, Julian Charrière, Spiros Hadjidjanos, Daniel Schwarz

"Born of, and nurtured by the environment of nature Ikebana gives emphasis to the natural growth of plants. A literal translation of the word Ikebana means living flowers."Kasumi Teshigahara Suspended between a bidimensional collage and a sculpture made by cutting flat boards, cardboard and printed surfaces, it is about trying to reverse the making process. In the early nineteenhundreds Picasso and Braque used to create cardboard sculpture in order to use it as a model for the painting of cubist "Nature morte" on canvas. In the ancient Japanese art of ikebana, the artist starts the work by choosing the vase.