Quand les dômes étaient blancs (voyage au pays des timides)


Quand les dômes étaient blancs (voyage au pays des timides)
First edition
30 ex.
26 x 18 cm
Softcover, 56 pages
English/French
Risograph print on Cyclus paper
Après midi lab, Paris, 2012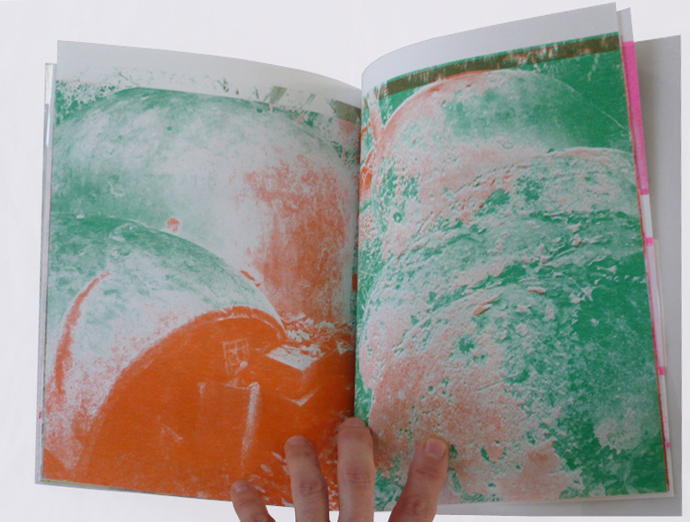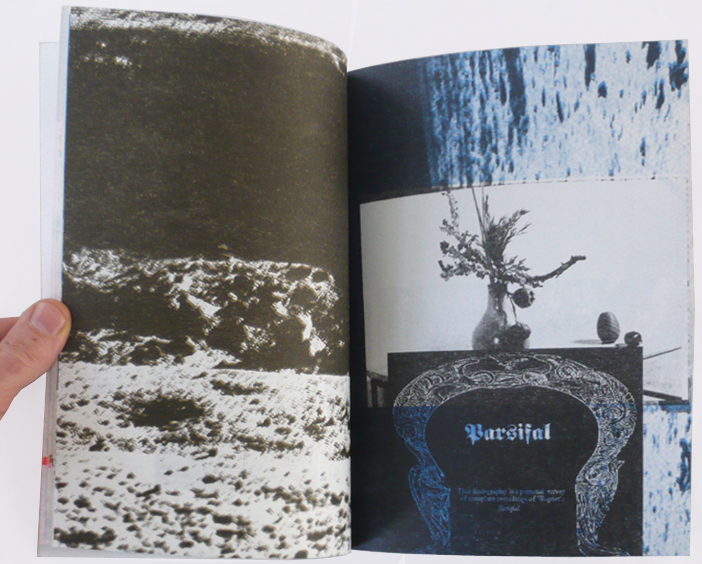 11.4. - 21.5.2012
New Release:
Quand les dômes étaient blancs (voyage au pays des timides)
Davide Cascio
Cote: 914.436.1FED
Mairie de Paris Bibliothèque Discothèque François Villon
81 boulevard de la Villette, 75010 Paris
Mefie-toi de la surface des choses
Espace Labo, Genève
2013
with: Jean-Baptiste Bernadet, Thomas Bonny, Eric Croes, Olivier Fouchard, Vidya Gastaldon, Lea Jeacklin, Keiko Machida, Valentina Pini, David de Tscharner.

Artist's Book by Davide Cascio
Produced and published on the occasion
of the exhibition This & There at the Fondation d'entreprise Ricard and beyond, Paris, April 11 - May 21, 2012.
To celebrate the 10th anniversary of the Pavillon Neuflize OBC, creation laboratory of Palais de Tokyo, Paris.
Curated by Claude Closky

(En) passant par le décor du Parsifal de Syberberg, logé au fond de la cave du musée Fridericianum pendant Documenta 7, par l'exposition Science-fiction réalisée par Harald Szeemann en 1967; mais aussi par la fondation de la ville de Novopolotsk en 1958, l'alunissage américain en 1969, la grotte de Jacques Couëlle et The Tomb-Death of a Hippie de Paul Thek; On re-découvre Le décor réalisé par Rodolfo Krasno en 1974 pour La création du monde et autres business d'Arthur Miller au Théâtre de la ville de Paris; Ou mieux, ce qui en reste, sous les merisiers à côté du dôme du bâtiment d'Oscar Niemeyer, place Colonel Fabien à Paris en 2012.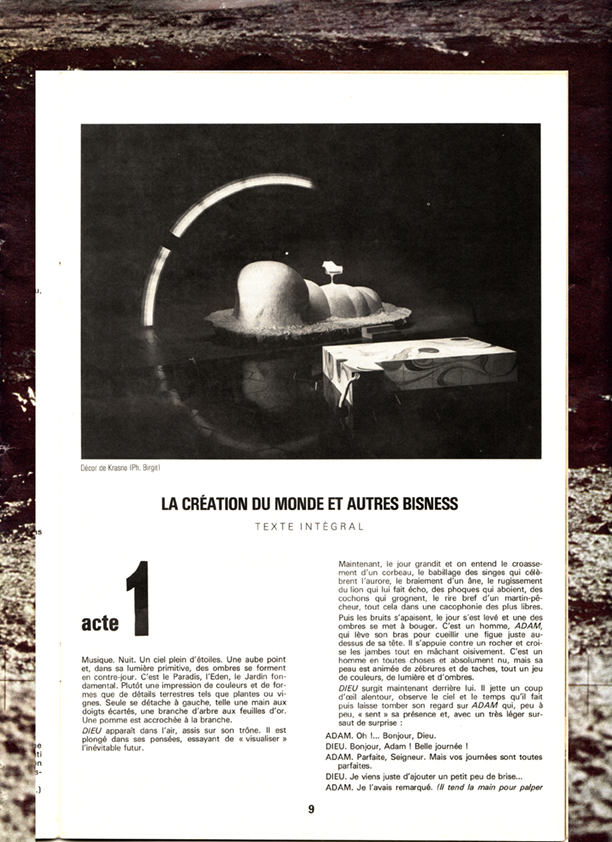 Le Corbusier
Quand les cathédrales étaient blanches
Voyage au pays des timides
Éditions Plon, Paris, 1937.