Riverrun II







Riverrun II
2018
Livres, impression typographique sur papier, bois contreplaqué, feutre, peinture acrylique
Installation dimensions variables
Ekaterinburg, Russie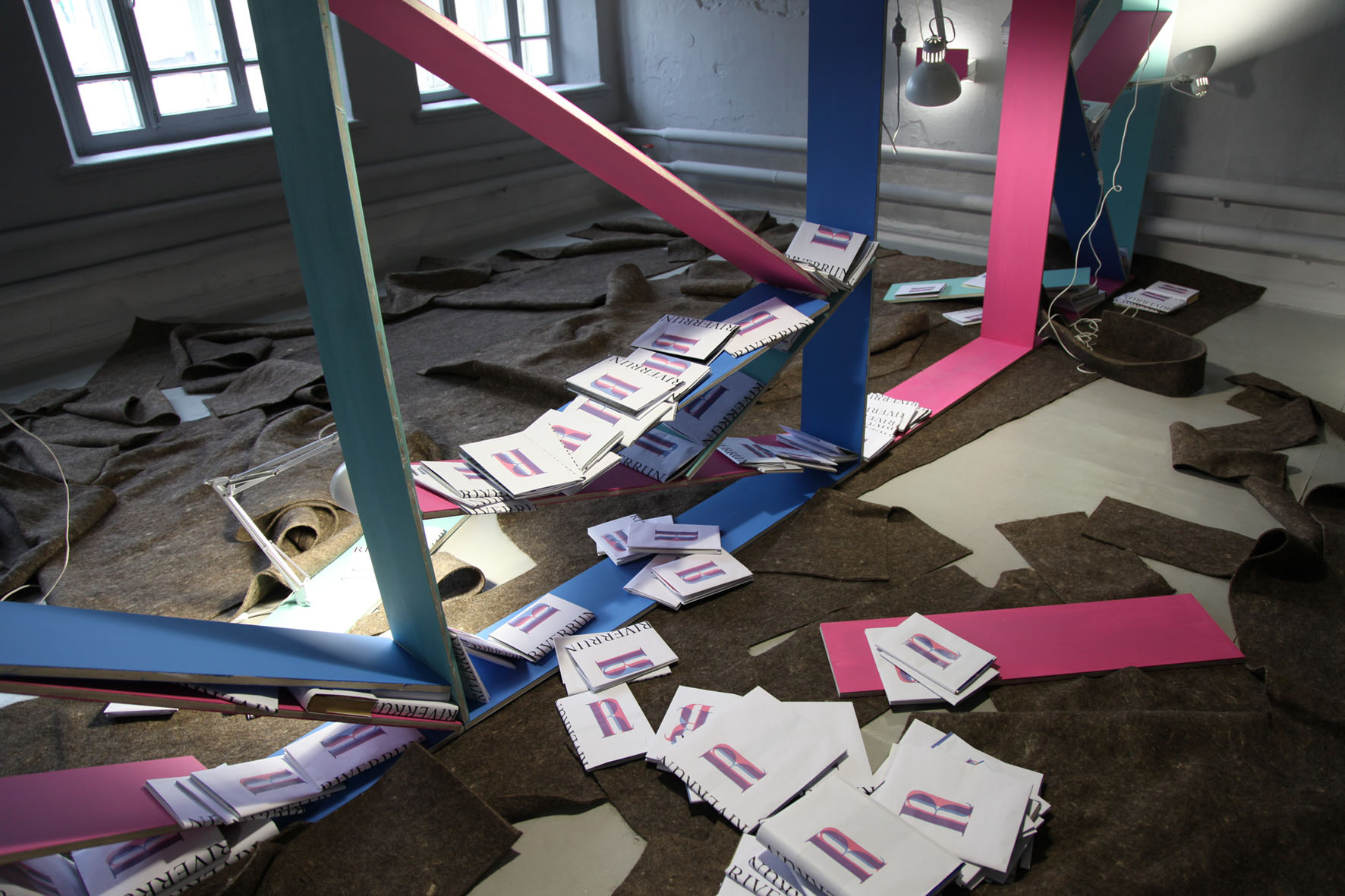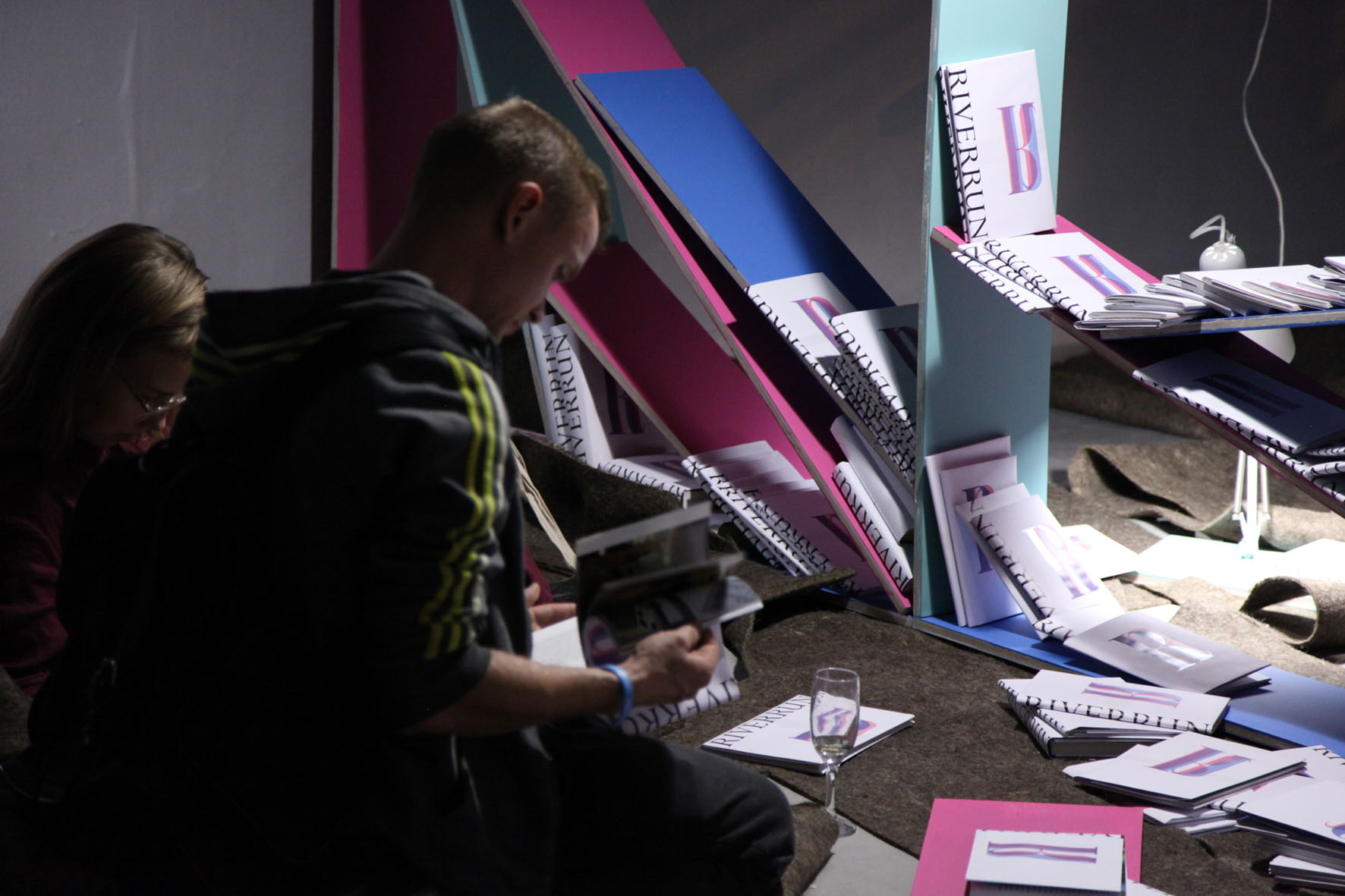 Working Archive
19.10 – 25.11.2018
Centre National d'Art Contemporain
Ekaterinburg, RU
In Ekaterinburg, Ural branch of the National Center for Contemporary Arts will present the archive from
Cahiers d'Artistes collection
, a project by Pro Helvetia devoted to the first publications of works by contemporary Swiss artists since 1980s. Original installation and exposition of the archive was designed by Swiss artist Davide Cascio. A video program based on the archive completes the presentation of the сollection.
Screening video with : collectif-fact, Elodie Pong, Gabriela Löffel, Augustin Rebetez, Dominique Koch et Adrien Missika.
Curated by Patrick Gosatti (Pro Helvetia Moscou / Cahiers d'Artistes) and Zhenya Chaika (NCCA Oural )
In support of the exhibition, swiss experts Yann Chateigné (professor at HEAD School, Geneva), Elise Lammer (art-critic, curator), Patrick Gosatti (curator of Cahiers d'Artistes) and artist Davide Cascio, will run workshops, lectures and discussions.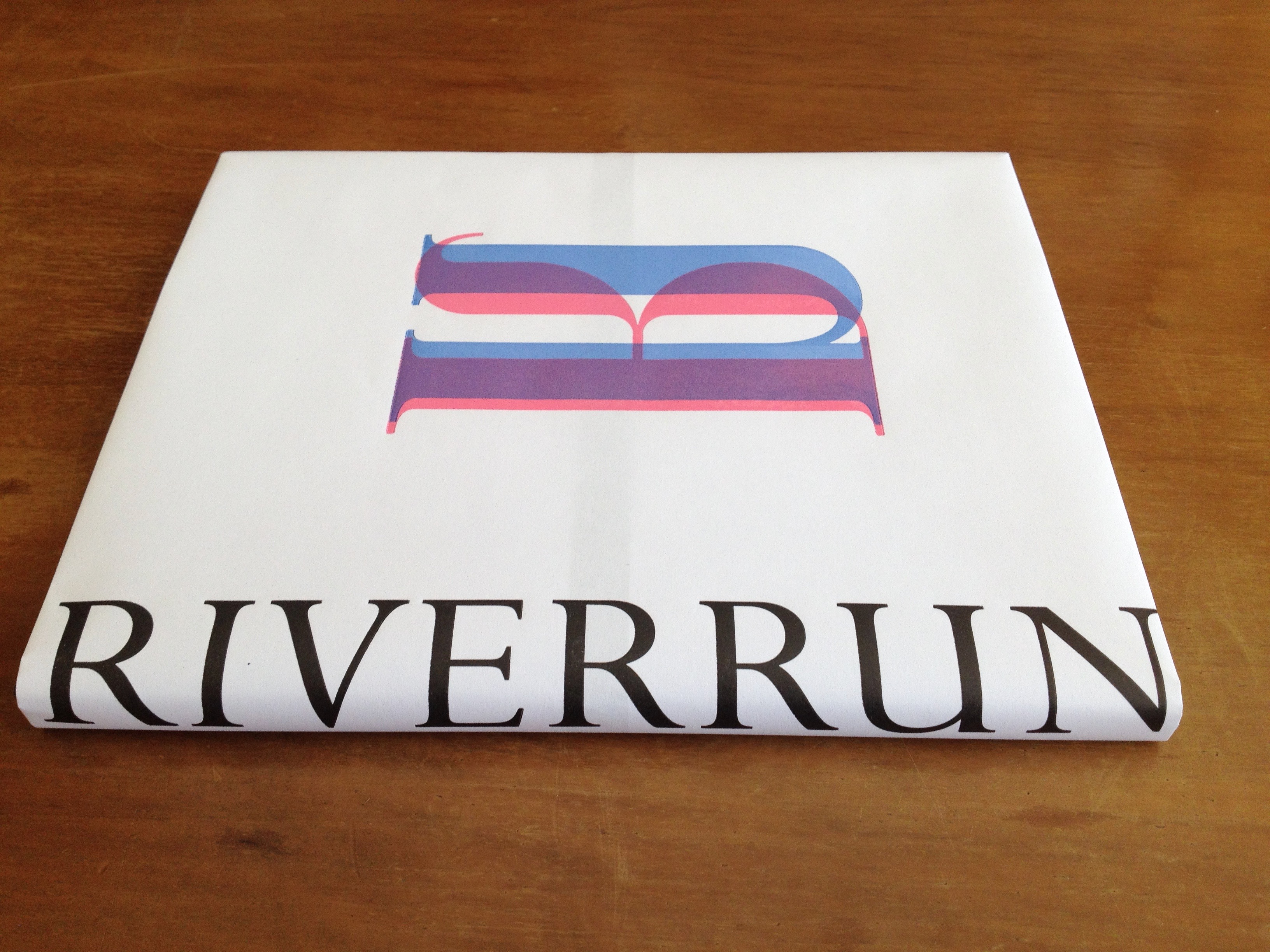 Riverrun
Dust jacket
letterpress printing on paper
60, 5 x 46 cm (unfolded) and variable dimensions 2016
Courtesy 13er Kunsttreff, Werkstatt Martin Wallimann (WMW) Alpnach, CH.